Massage guns are next-generation foam rollers: devices designed to activate muscles before exercise and accelerate recovery afterwards. They draw on a technique called percussive massage therapy, where pressure is rapidly applied to the soft tissue of a muscle to help break down knots and boost blood flow, flexibility and mobility.
Since the launch of the Theragun, the first successful device of its type, in 2016, rivals have waged an arms race to compete with the US brand. Yet the benefits of percussive therapy aren't particularly well established. "There's no scientific, PubMed-based evidence on the Theragun itself," Claire Small, clinical director of Pure Sports Medicine, told us in our first Theragun review.
In fact, there's very little gold standard, peer-reviewed research on percussive soft tissue massage, with a machine or otherwise. Yet that hasn't deterred an army of athletes and sports stars who use them to gain an edge on their opponents.
While the jury might still be out on their benefits, massage guns are certainly more fun to use than foam rollers. If you have the funds to add a massage gun to your exercise arsenal, we've found the key points of difference are battery life, noise, power and range of attachments. Here we've taken a pummelling to bring you our thoughts on the best massage guns in the recovery range right now.
Amazon Prime Day Deals On The Best Massage Guns
Amazon Prime Day 2022 runs from 12th to 13th July and delivers some decent discounts on our top-rated massage guns. 
The Best Massage Guns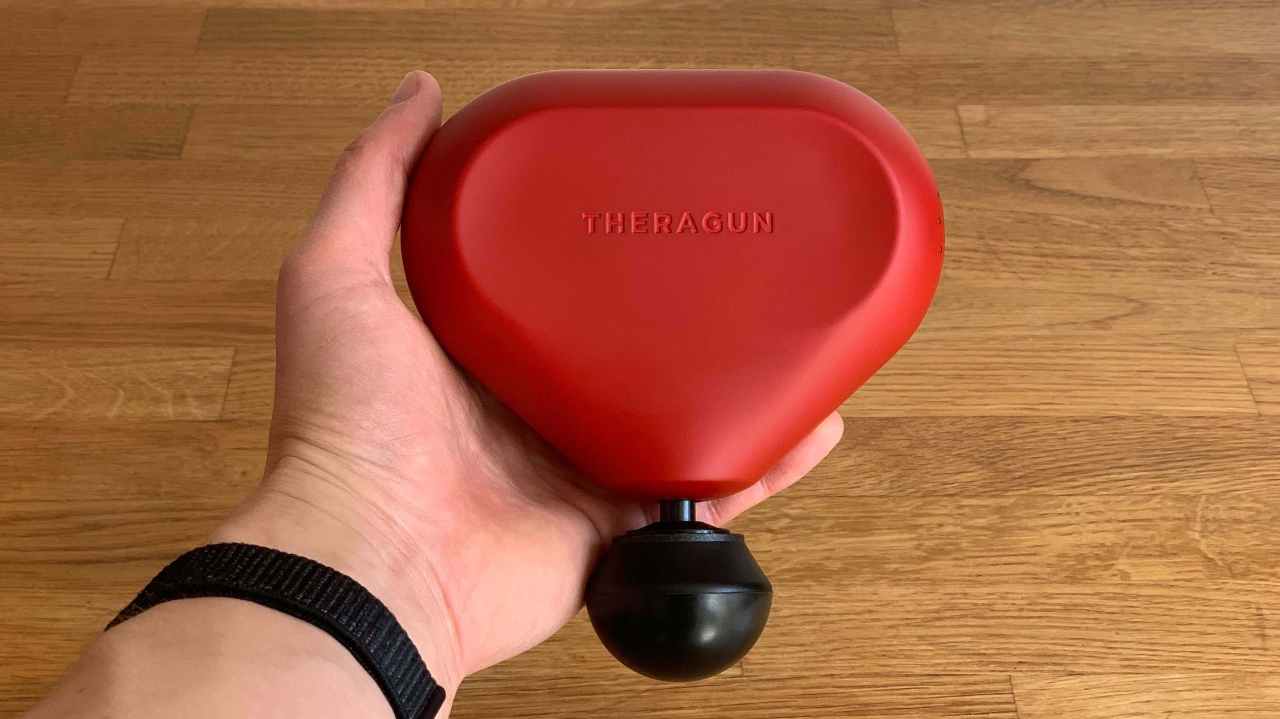 (opens in new tab)
Don't let looks deceive. This is mini by name but mighty by design. Theragun's travel-friendly massage gun can deliver a wallop with three speeds of 1,750, 2,100 and 2,400 percussions per minute. Despite its size, it's actually less discreet than some of the more robust alternatives – which we discovered to our horror when our bag started vigorously vibrating on a recent commute to work – but almost half as heavy as the Hypervolt. It also lasts longer with a battery life of 2½ hours.
Read more in our Theragun Mini review
---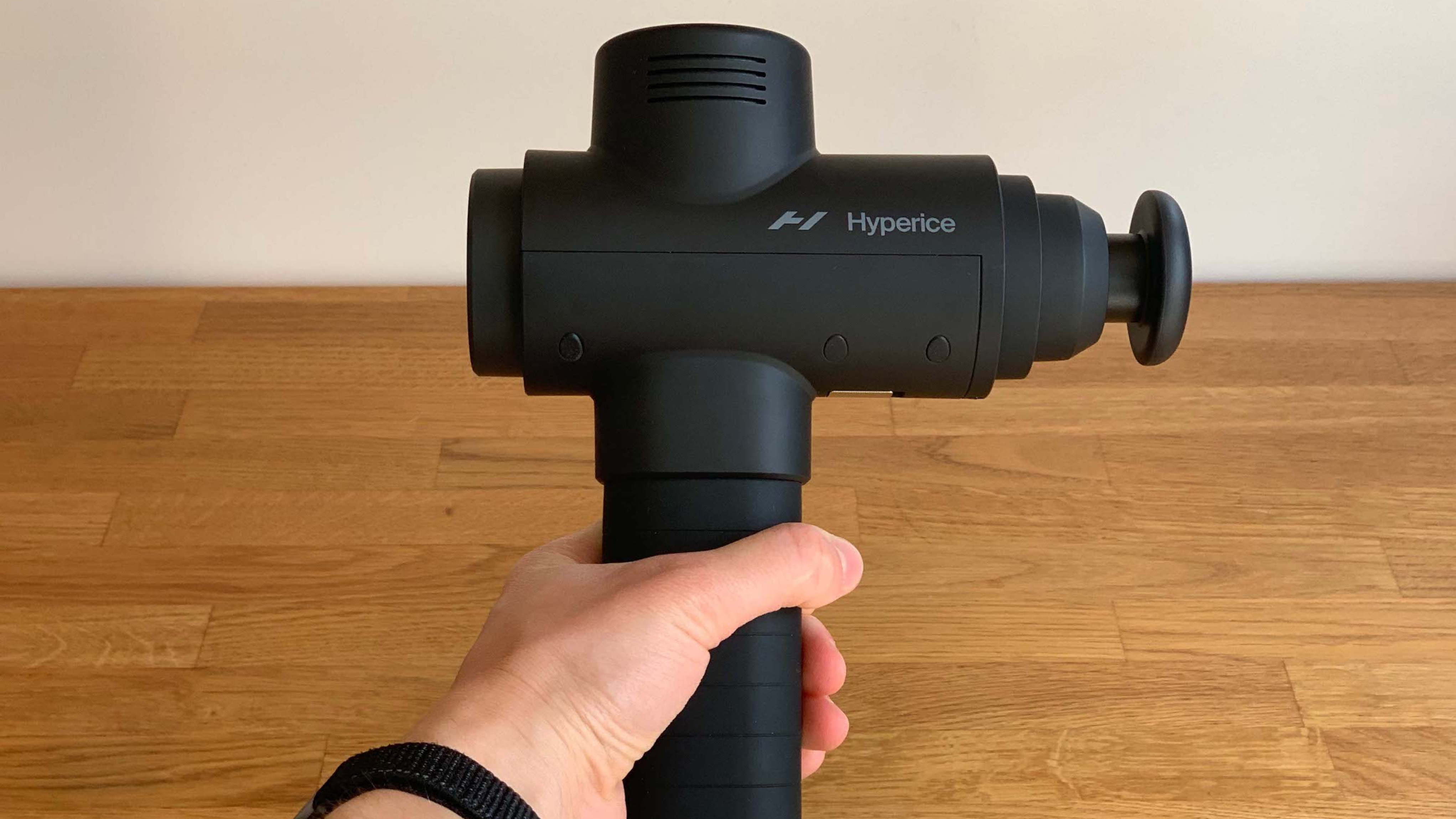 (opens in new tab)
The Hypervolt 2 Pro is built for elite-level athletes with a price to match. The latest evolution of the Hypervolt Plus, its speed settings have jumped from three to five, ranging from 1,700 percussions per minute to a sector-leading 2,700 PPM. In comparison, the rival Theragun PRO tops out at 2,400 PPM. A swish digital dial replaces the old push button for switching speeds and there's a new pill-shaped handle, although we found we preferred the old design on both counts. More usefully, the Hypervolt 2 Pro's battery life has also been upgraded to keep going for three hours, up from 2.5. However, its best feature is the accompanying Hyperice App, which boasts a vast library of Bluetooth-enabled guided routines to help you make the most of your expensive new toy.
Read more in our Hyperice Hypervolt 2 Pro review
---
---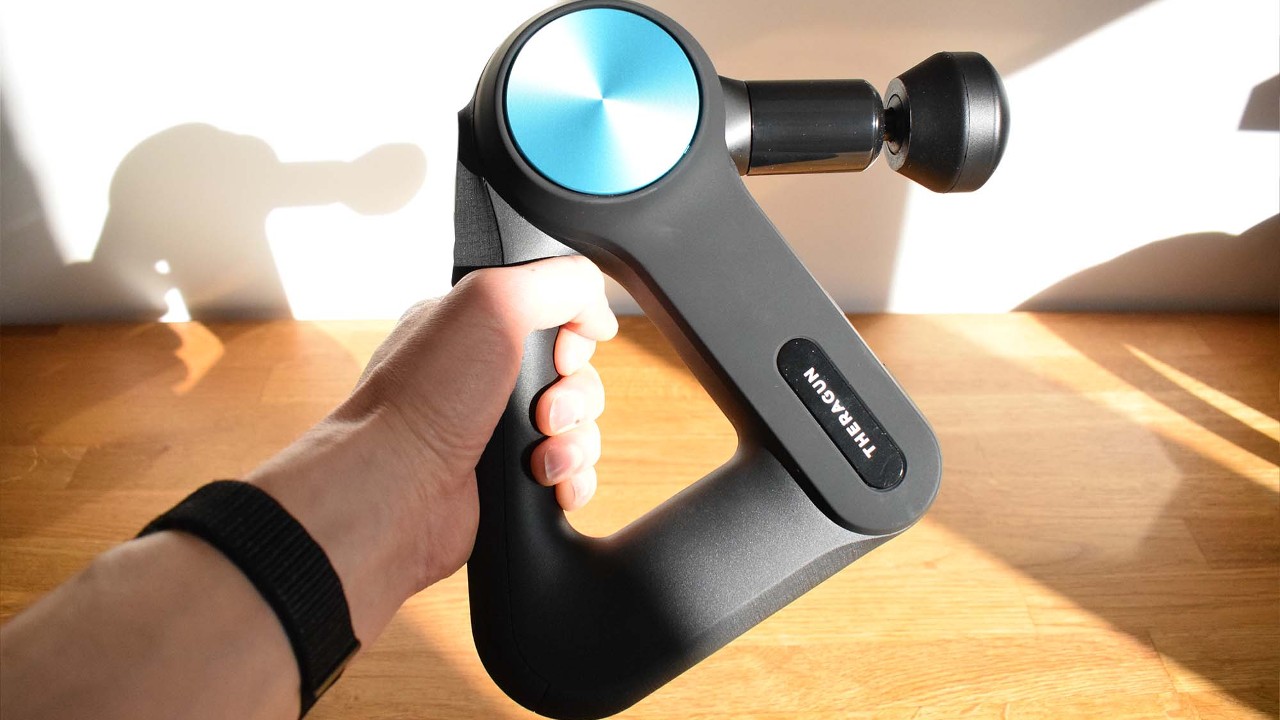 (opens in new tab)
The Theragun PRO is an exquisitely crafted, pleasingly tactile device that provides five built-in speeds from 1,750 to 2,400 PPM and a range of professional-grade features. Its limitless run time, thanks to two interchangeable 16V rechargeable batteries, and versatile multi-grip handle help it stand at the pinnacle of the massage gun market, while the Therabody app guides users through the optimum grip, force, frequency and technique to target each muscle. But can it justify that eye-watering price? It should deliver tangible ROI for serious athletes and massage therapists, but it's a harder sell for everyday gym-goers and runners when the Theragun Elite (£375) and Prime (£275) offer similar features. 
Read more in our Therabody Theragun PRO review
---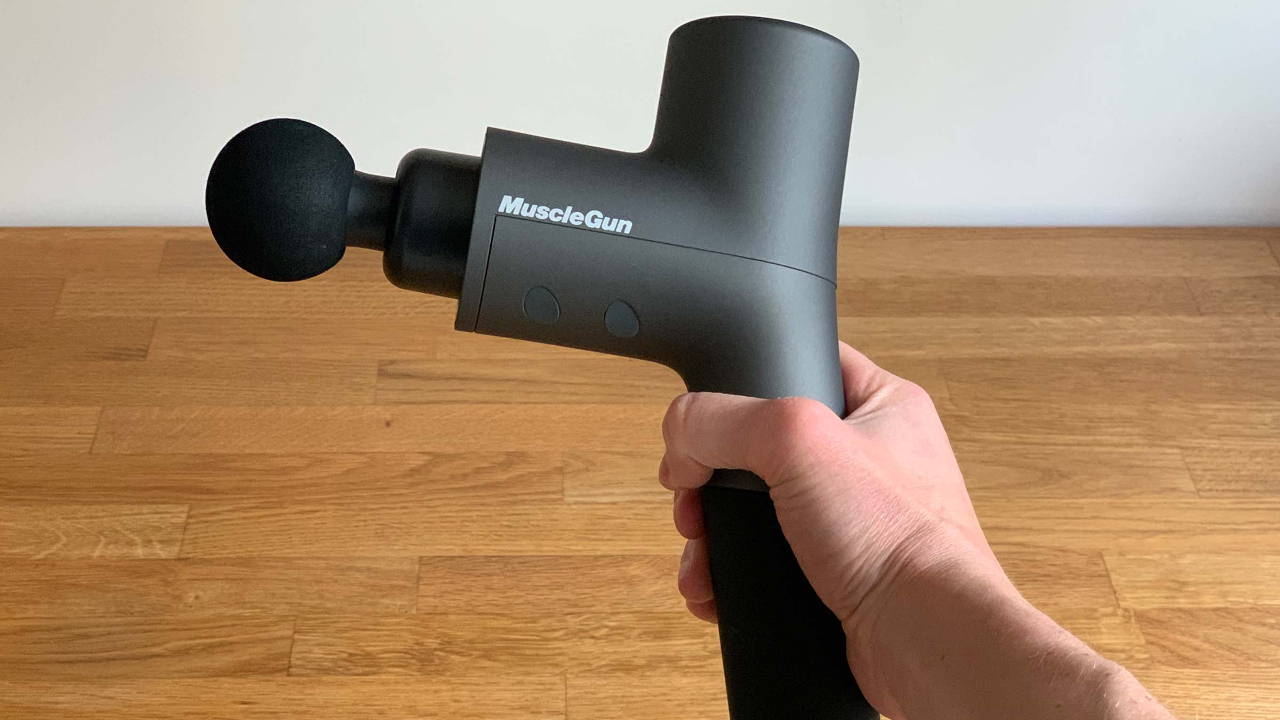 This UK brand's sleek, minimal, top-end massage gun is one of the fastest, lightest elite-level devices around. Its industrial-grade, energy-efficient brushless motor allows the gun to fire at 1,400, 1,800, 2,200, 2,600 and a supersonic 3,200 PPM, while weighing less than a kilo and delivering a notably lower, more tolerable sound than its direct competitors. One single hour of charge returns an impressive five hours of use – twice that offered by the industry-leading Theragun PRO, and it comes in a smart, compact carry case.
Despite its impressive hardware, its four basic attachment heads let it down somewhat, and its app falls short of the interactive functionality offered by Therabody and Hyperice. Nevertheless, at almost a third of the price of the PRO and 10.5oz (300g) lighter, it punches well above its weight. 
Read more in our MuscleGun Carbon review
---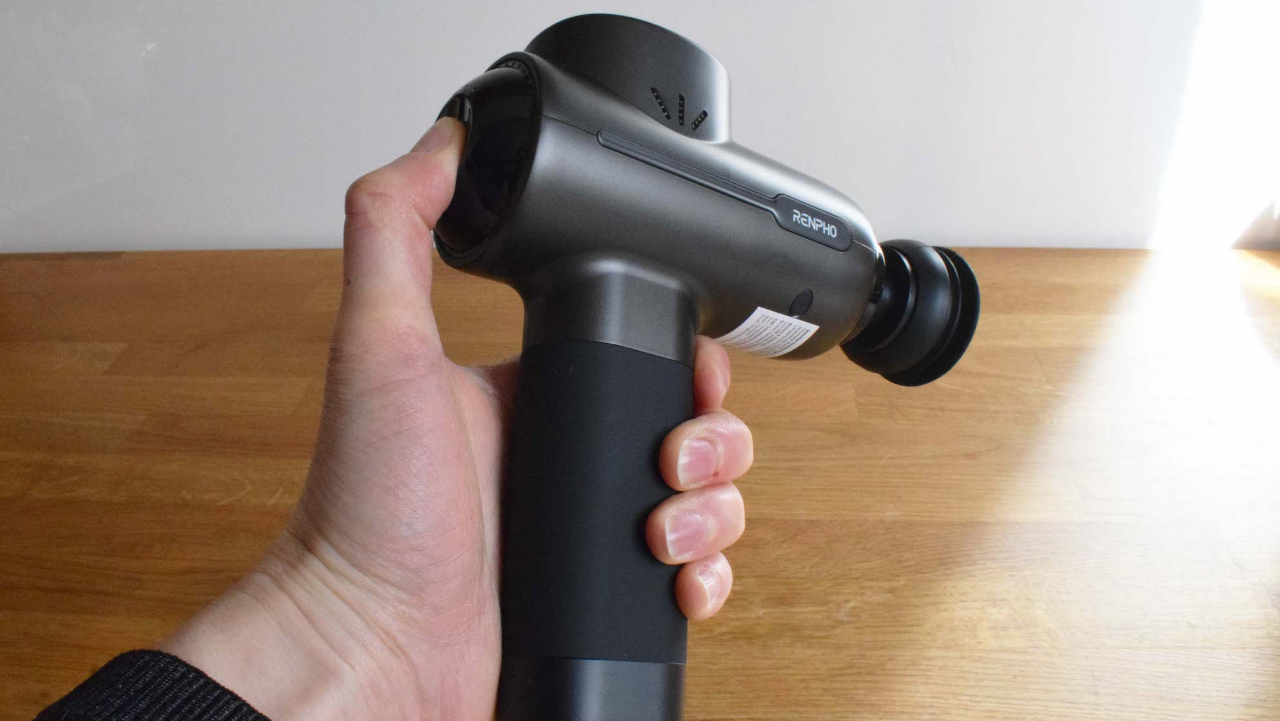 At a smidge over three figures, yet capable of delivering percussion 800ppm above some of the leading contenders, the R3 Mini could be one of the best pound-for-pound massage guns on the market. Its five speed settings start at 1,800ppm and max out at 3,200ppm, while registering a pleasingly discreet 45 decibels. Combined with its desk-friendly dimensions and mere 680g in weight, the R3 is equally suitable for use at home, in the office or on your travels. The only drawbacks are a lack of Bluetooth-enabled apps for guided routines and suitable head attachments to help users make the most of this compact, modestly-priced massage gun.
Read more in our Renpho R3 Mini review
---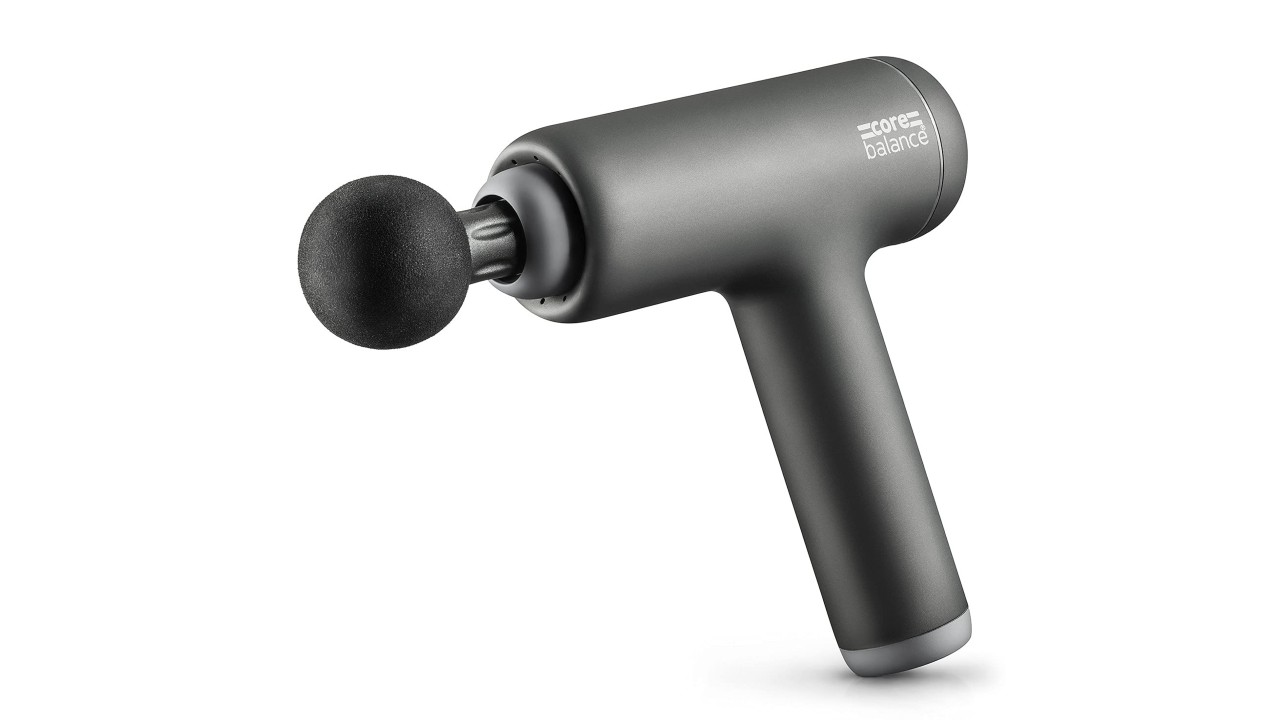 (opens in new tab)
Join impactant community
This is premium stuff. Subscribe to get access to full content and community experts comments.
Login if you have purchased
Subscribe
Gain access to monthly content monitonring on
more than 100+ articles.
Buy Article
Unlock this article and gain permanent access to read it.